At Herschel LASIK, our philosophy is simple: Dr. Herschel will personally provide one-on-one care and individual attention to each of our patients. We will give our patients their best possible vision, not just for today, but throughout their lifetimes. We will provide a wonderful vision care experience from start to finish. This is the core of what we do.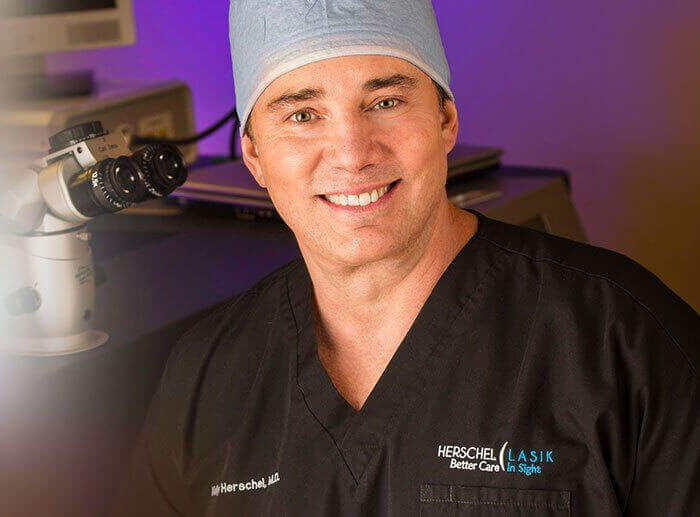 We have assembled all the pieces of the puzzle to make our philosophy a reality for our patients:
Personal care. You will receive personal one-on-one care and individual attention from your surgeon, Dr. Herschel, beginning with your initial consultation and continuing through to your graduation from his care.
Expertise–specialist in both vision correction and cornea. Since the cornea is the part of the eye where vision correction surgery is performed, it is ideal to have a refractive surgeon, like Dr. Herschel, who has been fellowship-trained in both of these ophthalmology subspecialties.
Experience. Dr. Herschel has over 25 years of vision correction and cornea experience.
Advanced technologies. At Herschel LASIK and Cataract Institute, we offer only advanced, premium diagnostic and surgical technologies.
Choices. Dr. Herschel is experienced with the latest vision correction procedures, so he can offer a broad range of advanced vision correction solutions to his patients. There are choices for virtually any patient of any age to achieve their vision goals based on their unique eyes and lifestyles.
Warm and welcoming staff. Our staff is well known for being warm, welcoming, and highly skilled.
Affordability and Financing. We strive to make vision correction affordable for all our patients, and we offer different financing programs with attractive terms for virtually every budget.
Beautiful, spa-like facility. You will feel comfortable and relaxed in our lovely, spa-like center, which was designed by Dr. Herschel for our patients to enjoy.