Vision correction surgery can change your life, giving you clearer sight and allowing you the freedom to do more. Procedures like LASIK can fix your vision and chances are there's at least one kind of vision correction surgery that's right for you.
But some things can make any form of eye surgery difficult. One of those things is having dry eyes. If your eyes don't produce enough moisture, it can make it harder to heal after undergoing something like LASIK.
But having dry eyes doesn't mean you can't correct your vision. In most cases, you can have dry eye syndrome or chronic dry eye treatment.
Even better is the fact that as long as you get your dry eyes under control, you can likely still have a vision correction procedure. Keep reading to find out if dry eye can stand in your way of visual freedom!
What is Dry Eye Syndrome?
Dry eye syndrome, also sometimes known as chronic dry eye, is a common eye condition that affects millions of people. Sometimes, having dry eyes can be temporary.
This likelihood increases if it's caused by something that's easy to control, like wearing contacts or being somewhere dry. But some people have chronically dry eyes, as is the case with dry eye syndrome.
It has several factors that can trigger it and it's more common in women, especially pregnant and menopausal women.
Oftentimes, you may not be able to determine the exact cause of dry eye syndrome. It occurs for one of two reasons.
One is because the eyes don't produce enough tears, and two, because the tears produced are low in quality. Tears are made up of three components: water, mucus, and oil.
When your tears are missing part of these components or have too much of another, it can affect how well your tears deliver nutrients to your eyes. As a result, your eyes can feel dry, itchy, or irritated.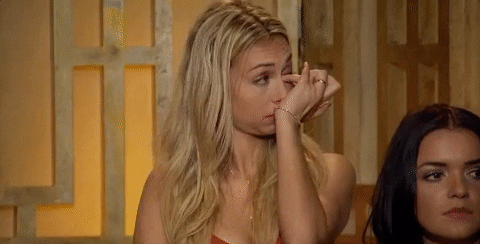 You may be able to tell if you have dry eye syndrome by recognizing the most common symptoms like burning, itching, and grittiness. But the only way to know for sure if you have the condition is to see your eye doctor for a diagnosis. If you have dry eye syndrome, they can help you determine the root cause and find relief.
Dry Eye and Vision Correction
Tears are what keep your eyes healthy and how they heal from minor irritations and injuries. Without adequate tears, your eyes have trouble healing and flushing out bad bacteria.
This is why it's easier to get an infection if your eyes are too dry. It also means it's harder to heal after undergoing any surgical procedures on your eyes.
Having healthy tears is a crucial component if you're considering a procedure like LASIK. Before you'll be able to correct your vision, your LASIK consultation will include testing for dry eye syndrome.
Your eye doctor will measure how many tears you produce, how long they stay on the surface of your eye, and analyze the makeup of the tears themselves. This way, they'll be able to get a clear picture of your tear health.
If they determine there are any issues, though, it may not mean you can't have a procedure like LASIK. But it does mean you'll have to improve your tear quality before you can consider having vision correction. Luckily, there are a few ways to do that.
Non-Invasive Treatment Options
There are a few ways you may be able to improve your dry eyes that don't require having surgery. Sometimes, it can be as simple as changing your environment and buying a humidifier. If making lifestyle changes to your environment doesn't help, you may need to look at how to change the quality of your tears.
Eat More Omega-3 Fatty Acids
One way that many eye doctors recommend this is through nutrition. Omega-3 fatty acids are vital for good eye health and improving your tear health, in particular.
You can get more omega-3 fatty acids by taking nutritional supplements like fish oil or flaxseed oil, but you can also get them from food. Getting your nutrients from your food rather than a supplement is usually more effective.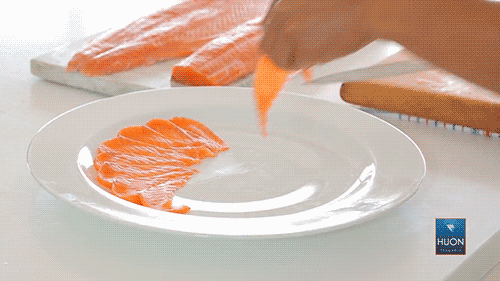 If you eat a diet rich in fish as well as certain kinds of seeds and nuts, you may find your eye health improving. Try eating more things like wild salmon, tuna, walnuts, chia seeds, and tofu to increase your consumption of omega-3 fatty acids.
LipiFlow for Patients with Meibomian Gland Dysfunction
For patients with dry eye syndrome and meibomian gland dysfunction, LipiFlow may be recommended. Lipiflow treats meibomian gland dysfunction, which is a common cause of dry eye syndrome.
The meibomian glands produce the oil layer that coats your tears. When the glands aren't working, your tears won't have enough oil, allowing them to evaporate before delivering the necessary nutrients. LipiFlow uses gentle heat and light to soften blockages in the glands, so they can produce oil.
Many patients find relief from these treatments, but what your eye doctor prescribes will depend on the severity of your symptoms.
Treating Dry Eye Syndrome with Punctal Plugs
Another method of treating dry eye syndrome is with punctal plugs. Punctal plugs come in both temporary and permanent forms.
The plugs are placed in the eye's tear ducts, called the puncta, and help keep tears on the surface of the eye longer. By placing the plugs in the tear ducts, they help keep the surface of the eye moisturized and comfortable. This can be helpful for patients with symptoms of dry eye syndrome like itching, redness, and persistent burning.
For most patients, once they get their symptoms of dry eye syndrome under control, they can safely undergo procedures like LASIK. Healthy eyes are a necessary part of having LASIK, and it's worth waiting a little longer knowing that your eyes will feel better as result!
Want to learn more about LASIK? It's as easy as finding out if you may be a good candidate for this life-changing procedure! Schedule your LASIK consultation at Herschel LASIK and Cataract Institute in Orlando, FL, now!