Are you tired of depending on visual aids when you want to see the world? It might be time to think about something better and more permanent.
That something better could be as simple as a vision correction procedure like LASIK. LASIK has gained immense popularity recently as a reliable solution to correct and improve vision for millions of satisfied patients.
But what is it about LASIK that makes it worth it? Keep reading to learn about 7 of the most common reasons people say LASIK is worth it!
1. Visual Freedom is a True Game Changer
Imagine waking up and seeing clearly without needing glasses or contacts. LASIK gives patients a newfound sense of freedom by giving them clear, unassisted vision.
This "visual freedom" is often described as a life-changing experience, as it allows you to enjoy activities like swimming, hiking, or reading a book without the hassle of visual aids. After LASIK, you can appreciate the beauty of life's tiniest details without the limitations that come with glasses and contact lenses.
The feeling of liberation from the constraints of glasses or contacts is exhilarating. Once you're no longer tethered to your visual aids, you can revel in the spontaneity of life.
2. Increase Your Self-Confidence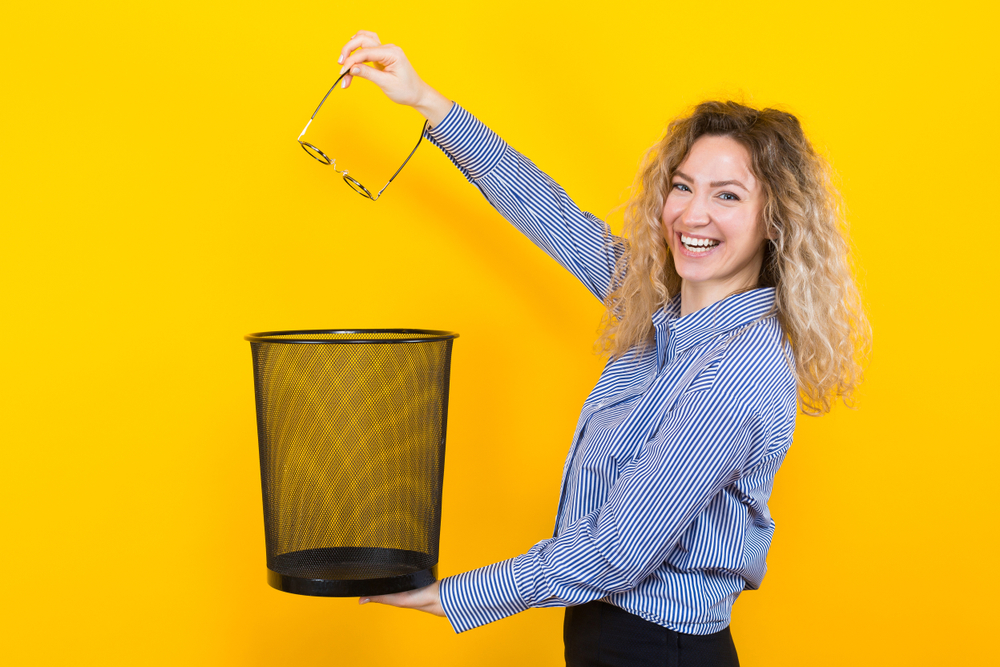 Although wearing glasses or contact lenses can help you see, it could make your self-confidence dive. If you don't love the way you look, especially with frames, LASIK makes this disappear.
If you can't see your visual aids, you can feel better about your appearance. You'll no longer need to rely on visual aids when doing something as simple as looking at your alarm clock in the morning.
It's necessary to feel good about how you look, and getting LASIK can be one crucial piece of the puzzle for many people who feel like their visual aids are impacting their ability to feel comfortable in their skin. Improving your self-confidence can also do more than affect how you feel about your appearance.
Have you been considering changing careers? Are you nervous about job interviews?
Getting LASIK could be just the confidence boost you need to finally take the plunge and improve your life!
3. Save More Money for What Counts Most
Saving money has always been important, but as costs continue rising, it can feel like every dollar is more precious than ever before. The costs associated with purchasing and maintaining your visual aids can add up quickly annually.
Although LASIK seems like a significant upfront investment, it can save you a lot of money over time. Think about how much money you spend on glasses, contact lenses, solution, cases for your visual aids, prescription sunglasses, and any other necessary accessories you need.
You'll no longer need to purchase these things when you get LASIK. Consider the ongoing expenses associated with wearing visual aids, and it becomes clear that LASIK adds up to saving money.
Another thing worth considering is that most patients who get LASIK choose a payment plan to make the procedure more affordable. You can pay off your procedure in as little as two years, meaning you'll own your extraordinary new vision and save money simultaneously.
Your investment in LASIK pays off over time, meaning you'll have more money for the things that matter most in your life.
4. Save Time and Make Your Life More Efficient
If you wear visual aids, your daily routine may include putting in your contact lenses and taking them out. You may also spend a few minutes adjusting your glasses daily or trying to keep your lenses clean, a battle you never seem to win.
Getting LASIK will give you some of this time back, meaning you have more time to do things you want to do. Wouldn't you rather spend your days doing things you love instead of looking for your lost contacts or cleaning your glasses on your shirt?
You can sleep in five extra minutes in the morning or spend more time with your family or cuddling with your cat. What you choose to do with your regained time is your choice, but getting LASIK gives you better vision to do what you love.
5. Feel More Comfortable
There's nothing worse than wearing contact lenses and experiencing dryness or irritation. But wouldn't it be great if you no longer needed them?
Getting LASIK means you'll no longer need contacts, meaning you can stop dealing with the irritation that comes with wearing contact lenses, dryness from having them in too long, or the grittiness they can cause. Instead, you can enjoy better vision and the knowledge that all you need to see are your eyes.
After LASIK's quick recovery, your eyes will feel up for whatever you can throw at them, whether working long hours at the office or camping in the great outdoors. Thanks to LASIK, your eyes will finally feel as they should, without boundaries to hold you back.
6. Give Yourself an Edge on the Career Front
Certain careers benefit from a vision correction procedure like LASIK. These can include those in the military, being a pilot, or if you're a professional athlete.
Having LASIK can give you an edge in your career if you're in one of these fields. But other professions can also benefit from LASIK. What's not to love about having improved vision, depth perception, and the ability to see contrast between colors?
Whether you need LASIK to get that promotion or you're simply in it for the vision you've always wanted, it's an excellent way to see how sight was intended.
7. Say Goodbye to Foggy Lenses and Other Challenges
Visual aids are anything but convenient when it's raining or snowing. If you're wearing glasses, your lenses can get foggy, leaving you unable to see.
Even wearing contacts during inclement weather can be a bad idea since your contacts may get too dry if you're outdoors when it's raining or snowing. Having foggy or blurry vision is the opposite of appealing and can be downright uncomfortable.
But LASIK means you can say goodbye to foggy lenses and dryness due to contacts because most patients achieve visual freedom. When you get the procedure, you can finally see without obstructions.
No more frames that you have to push up your nose while they slide down if it's hot out, or contact lenses that you have to worry about because it's too windy. Instead, all you have to think about is if you packed a pair of sunglasses that provide UVA and UVB protection from the sun.
Are you ready to take the leap and say hello to better vision? Find out if you're a good candidate for LASIK by requesting your LASIK consultation at Herschel LASIK and Cataract Institute in Orlando, FL, now! Isn't it time to find out all the ways LASIK will be worth it for you?