Thinking about saying goodbye to your glasses and contact lenses for good? LASIK is the most popular elective procedure you can undergo, and with good reason.
Correcting your vision with LASIK means you can finally achieve visual freedom from glasses and contact lenses. Don't believe us?
Over 95% of patients achieve 20/20 vision or better when they have LASIK! Having the clearer vision you've always wanted can truly change your life.
For one thing, you'll be able to be more adventurous and get the most out of life. But before you have any medical procedure, it's important to educate yourself.
Keep reading to find out a few of the most frequently asked questions about LASIK, and have them answered!
How Does LASIK Work?
LASIK is a procedure that corrects refractive errors like nearsightedness, farsightedness, and astigmatism. Having one of these refractive errors occurs when the cornea, which is the clear, front part of your eye, is an abnormal shape.
Light refracts through your cornea before hitting the retina. This translates the light into impulses sent to your brain, allowing you to see.
When the cornea isn't shaped right, it distorts the light, resulting in seeing blurry images. When you wear glasses or contact lenses, it compensates for your cornea's shape before any light hits your eye. By getting LASIK, you permanently change the shape of the cornea, correcting refractive errors.
During LASIK, a special laser called an excimer laser is used to reshape the cornea according to your exact prescription. This is done inside the cornea itself rather than on the surface, as first your surgeon will create a flap in the cornea.
Then, a second laser called the femtosecond laser sculpts and reshapes the corneal tissue, located underneath the flap. This allows the cornea to act as a natural bandage once the flap is replaced, protecting your eye as it heals.
In other words, it means you won't need stitches or any other kind of adhesive or bandage as the flap heals on its own.
Will Getting LASIK Hurt?
Before you get LASIK, you'll receive numbing eye drops. As these drops spread over the surface of the eye, they ensure that you won't feel any pain during the procedure.
At most, you may feel some slight pressure when you get LASIK, but it only lasts a few seconds, and it's not painful. After the procedure is over, the numbing eye drops will start to wear off.
It's normal to feel some mild discomfort, but it's nothing that over-the-counter pain relievers can't fix! By the next day, you'll be able to start enjoying the beautiful new vision that you'll have for the rest of your life.
Is LASIK a Permanent Procedure?
Yes, LASIK is permanent. It alters the shape of your cornea permanently. It's important to note that LASIK can only treat current problems with your vision.
That means even if you get LASIK, it won't change whether you develop cataracts, glaucoma, or other eye conditions later on in life. It's also necessary to have a stable prescription that's remained unchanged before you can have LASIK.
If your vision is already stable, there's no need to worry about your prescription changing after LASIK beyond age-related conditions. Instead, you can enjoy your newly clear vision for years and years to come.
Think of getting LASIK as the ultimate investment in yourself. By choosing your clear vision as a priority, you can look forward to decades to crystal clear vision!
Is There a Long Recovery Period?
Most patients that have LASIK are able to return to many of their normal activities the day after the procedure. Each patient is different, so if you think it will help, you may want to take at least a day off of work, but it's not necessary.
Although there are many activities you can get back to doing, there are some you'll need to stay away from for a longer period. These include swimming in any bodies of water, hot tubs, wearing eye makeup, and playing contact sports.
The good news is that after a month, you'll be able to get back to these activities safely. If your vision seems a little bit hazy or fuzzy right after LASIK, don't worry!
This is normal and part of the healing process. Your sight will only get better and better as your vision improves in the days and weeks after having LASIK.
Your eyes may feel dry as they heal, so make sure to take any eye drops that your eye doctor prescribes to you. These help with inflammation and reduce the chance of infection.
You can also use artificial tears if your eyes feel scratchy or uncomfortable in any way. The key is to avoid any and all rubbing, as this can cause serious complications. It can even damage the delicate flap created during LASIK as it continues healing.
Am I a Good Candidate for LASIK?
Most people with a refractive error make good candidates for LASIK. But the only way to know for sure is to schedule a LASIK consultation.
Other factors that go into LASIK candidacy include age, health, and having a stable prescription, among many others. About 85% of patients who go in for a LASIK consultation are good candidates for the procedure.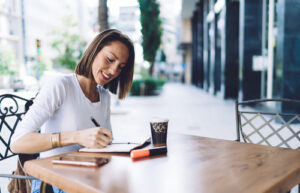 It is important to get a LASIK consultation, though, as some qualifying factors cannot be determined without a thorough eye exam. For example, your cornea needs to be a certain thickness in order for a surgeon to create a corneal flap during LASIK and have it be safe.
Most people have corneas that are thick enough, but a small percentage of people do not. Having thinner than normal corneas (which is something that's out of your control) simply means that you can't have LASIK safely.
But as long as you meet the basic requirements, there's a good chance that you'll qualify as a LASIK candidate. Ready to find out if LASIK is right for you?
Change your life for the better by scheduling a LASIK consultation at Herschel LASIK and Cataract Institute in Orlando, FL, today! What do you have to lose except your dependence on glasses and contact lenses?