If you wear glasses or contacts, chances are you've heard of and have even considered getting LASIK. It's no wonder, as LASIK is a low-risk, highly effective procedure that can provide you with total visual freedom.
But for whatever reason, you may have been putting off actually getting LASIK, or at least having a consultation. If you want LASIK and need a reason to actually make that first appointment for a consultation, this is it: the summer is an ideal time of year to get LASIK.
Why? Keep reading to find out why you should consider LASIK before the summer ends and change your life at the same time!
Enjoy the Weather
Summer weather is hard to beat. After the cold Florida winter months and tepid spring, the true heat of summer can feel amazing. Look, even in Florida we still get winter, even if we're not turning on the heat or wearing puffy parkas!
Getting the sunshine back makes it the perfect time to have events outdoors, from beach trips to hiking. But the outdoors can be tricky for those who rely on glasses or contacts.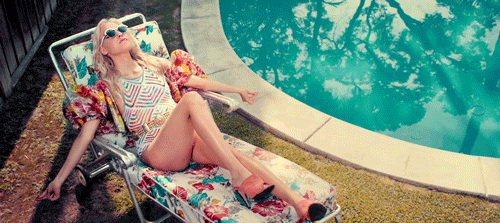 The heat can feel nice, but when sweat on your face makes your glasses slip down your nose or into your contacts, it's the opposite of fun. And being outside can also make it easier to lose your glasses, especially if you're being active.
With LASIK, you can enjoy hot weather to the fullest without having to worry about your eyewear. If you get LASIK at the beginning of the summer, you'll also have more than enough time to recover.
Most people can get back to work after a day or two at most, so don't worry about being stuck in bed while your friends have fun without you. You'll have more than enough time to get outside, enjoy the gorgeous weather, and take advantage of everything that's great about living in Orlando!
Simplify Travel Plans
The summer is a popular time to travel, whether for a family vacation or a solo adventure. There's nothing quite like a nice getaway when the weather is nice.
With LASIK, you can make traveling easy on yourself by doing away with all the things you have to pack if you wear contacts. And you don't have to worry about losing your contacts or breaking your glasses.
There's nothing worse than looking forward to a worry-free trip and then being stressed out because you didn't bring a spare pair of glasses! If you're in a foreign country, this could be a very real reality.
LASIK gives you the ease of mind you want while enabling you to be better prepared when exploring new places and experiencing new things. And what better time is there to explore than during a nice summer trip?
Be Prepared for Hay Fever
Did you know that wearing contacts can make allergy symptoms worse? It's true! Allergens like pollen and dander have a much easier time getting in your eyes when you're wearing contact lenses.
Contacts also dry out your eyes, making them less well-equipped to flush out foreign bodies. If you have bad seasonal allergies, you may be better off doing away with contacts altogether.
But if you wear contacts, chances are you don't like wearing glasses and you do your best to avoid wearing them whenever possible. Who wants to get stuck wearing only glasses during allergy season? Luckily, there's a way to see without glasses and reduce your allergy symptoms at the same time— LASIK!
If you get LASIK in the summer, you'll be fully recovered and ready before hay fever season begins. If you get your worse allergy symptoms in the fall, the summer is the perfect time to get LASIK and finally do away with contacts.
You'll probably find allergy season is much more comfortable when you don't have to wear contacts! After all, you'll no longer need to put your fingers in your eyes on a daily basis, since you won't need to wear glasses or contact lenses anymore.
Get In Some Summer Fun at the Pool
In the summer, there are a ton of activities to do that are pretty exclusive to the warmer weather like hiking, sailing, and of course, swimming. Whether it's a beach trip or hanging out at the pool, there are usually plenty of opportunities to cool off with a day of swimming.
But swimming can be tough whether you're wearing glasses or contacts. Wearing glasses in the pool can be unwieldy, to say the least, and wearing contacts is downright dangerous.
The last thing you should be doing is wearing your contact lenses in the pool. You're subjecting your eyes to chlorine, which causes irritation, along with a possible eye infection.
You may not realize it, but all bodies of water, including freshwater or saltwater, contain bacteria. When you go swimming in your contacts, you're running a very real risk of getting this bacteria in your eyes and on your contacts.
If you get LASIK, though, especially early in the summer, you can go swimming and get the most out of it without worrying about your glasses or contacts. Keep in mind that you can't swim for about a month after LASIK. But once you've finished recovering and your eye doctor clears you, you can enjoy the pool and the beach all summer long!
Start the College Semester Off Right
Whether you're a college student, a teacher, or live with a student, good vision is a great thing to enter the new school year with. Getting LASIK means having clearer vision without contacts or glasses.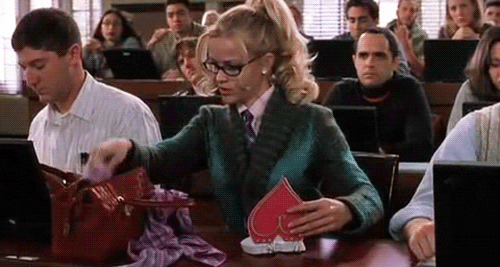 If you're going to college, you can reinvent yourself with a whole new look and also make dorm life easier by doing away with the contacts. If you're a teacher, you'll be more able to handle the many demands of the classroom with total visual freedom, giving you more time to focus on lesson plans.
And if you're a parent, you can be ready for the insane busy back and forth being back at school means. Getting LASIK in the summer means having your best vision by the time the school year starts, so you'll be ready for anything!
Ready to take the leap and find out if LASIK could be right for you? Schedule a LASIK consultation at Herschel LASIK and Cataract Institute in Orlando, FL, today!
With a whole summer ahead of you, why not take a chance and see if clear vision could be yours for good?